News: Lordi Announces "Merry Blah Blah Blah" Christmas Single Released on 10th December
on
November 30th, 2021
at
15:40

Christmas romanticism with a twist: "Merry Blah Blah Blah" is a very different kind of Christmas carol. The new track will be released December 10th. When the Christmas turkey come to slaughter people and eat them as roasts and the trees festively hack down a person and decoratively install them in their home…. Yes, then this is Christmas from the point of view of the Monster Rockers from LORDI.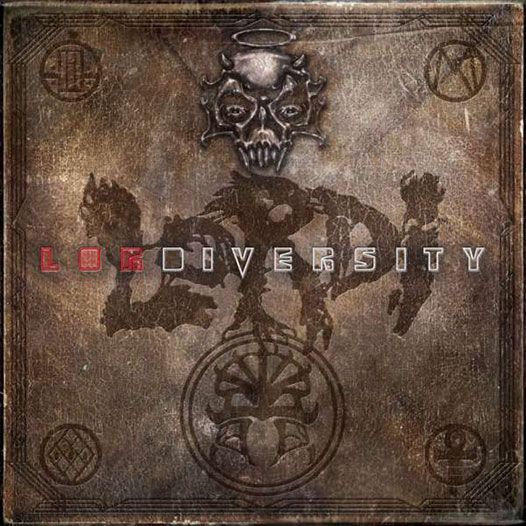 Musically packaged in a seriously catchy tune, the Finns deliver a wonderfully sarcastic, outraged look at the holiday of all holidays – and simply turn the tables. What if the pigs and turkeys that we normally eat on the holidays each sent their wish to Santa Claus asking to be entitled to prepare people as a scrumptious holiday menu this year? And what if we were the Christmas trees for once?
The release of "Merry Blah Blah Blah" not only fits the quiet, contemplative Christmas season, but is also in time with the release of the new, seven-album "Lordiversity".
Buy "Merry Blah Blah Blah" here.
The rock/heavy metal band LORDI was officially founded in 1992 by singer, songwriter and designer, Mr. Lordi. The band is deeply rooted in Finland and originally comes from Rovaniemi in Northern Lapland. In 2006, the band achieved their international breakthrough with their participation in the Eurovision Song Contest ("Hard Rock Hallelujah"). So far, so good.
But what if this had only been our own little wretched reality so far and in actuality, things are quite different? What if LORDI have actually been active since the early 70s and unleashing one hit after another onto humanity since then?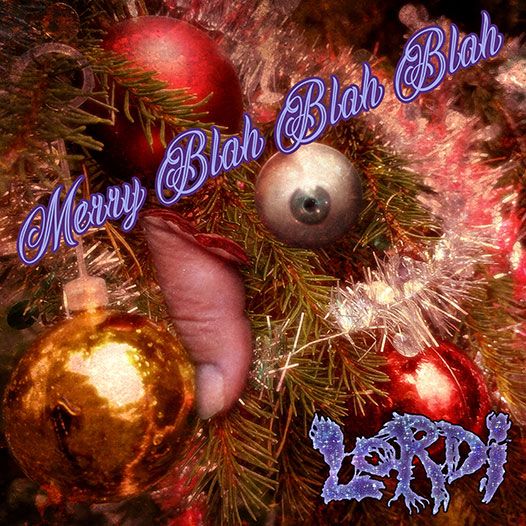 This is the idea behind "Killection", the last studio album. It's a compilation album that imagines that LORDI has existed since the early 70's. It delivers all the hit singles from the different decades and as they would have sounded if LORDI had made music at that time. The accompanying back catalogue will finally appear in the form of "Lordiversity" – two years after its Best Of and simply from beyond time and space.
Mr. Lordi explains: "In the week of March 2020, after our tour had to be cancelled due to Corona, I thought that I must use the extra time that was available to me. It quickly became clear that the time was perfect to start planning another album, even though "Killection" wasn't even three months old at the time. But then I realised that there couldn't be anything more boring than making another regular LORDI album. I really enjoyed writing, recording, and producing the different styles for "Killection", but the idea of simply composing a second part of it also struck me as extremely boring. And since "Killection" is a fictional album based on a previously non-existent, fictional back catalogue of music, I had an idea: The only thing that could top "Killection" would be to record and publish the back catalogue. "
So Said. So Done. "Skeletric Dinosaur", "Superflytrap", "The Masterbeast", "Abusement Park", "Humanimals", "Abracadaver" and "Spooky Sextravaganza Spectacular" will all be released on November 26th as physical products (7-CD Box or 7-LP Box in various colours). The complete work is called "Lordiversity". Monster Songs galore for the dark nights of the year.
The new album "Lordiversity" is on pre-sale now.
LORDI on tour supporting SABATON, THE HU
Tickets are available here.
Lordiversity Tracklisting
CD1 SKELETRIC DINOSAUR
01 – SCG Minus 7: The Arrival, 02 – Day Off Of The Devil, 03 – Starsign Spitfire, 04 – Maximum-O-Lovin', 05 – The King On The Head Staker's Mountain, 06 – Carnivore, 07 – Phantom Lady, 08 – The Tragedy Of Annie Mae, 09 – Blow My Fuse, 10 – …And Beyond The Isle Was Mary
CD2 SUPERFLYTRAP
01 – SCG Minus 6: Delightful Pop-Ins, 02 – Macho Freak, 03 – Believe Me, 04 – Spooky Jive, 05 – City Of The Broken Hearted, 06 – Bella From Hell, 07 – Cast Out From Heaven, 08 – Gonna Do It (Or Do It And Cry), 09 – Zombimbo, 10 – Cinder Ghost Choir
CD3 THE MASTERBEAST FROM THE MOON
01 – SCG Minus 5: Transmission Request, 02 – Moonbeast, 03 – Celestial Serpents, 04 – Hurricane Of The Slain, 05 – Spear Of The Romans, 06 – Bells Of The Netherworld, 07 – Transmission Reply, 08 – Church Of Succubus, 09 – Soliloquy, 10 – Robots Alive!, 11 – Yoh-Haee-Von, 12 – Transmission On Repeat
CD4 ABUSEMENT PARK
01 – SCG Minus 4: The Carnival Barker, 02 – Abusement Park, 03 – Grrr!, 04 – Ghost Train, 05 – Carousel, 06 – House Of Mirrors, 07 – Pinball Machine, 08 – Nasty, Wild & Naughty, 09 – Rollercoaster, 10 – Up To No Good, 11 – Merry Blah Blah Blah
CD5 HUMANIMALS
01 – SCG Minus 3: Scarctic Circle Telethon, 02 – Borderline, 03 – Victims Of The Romance, 04 – Heart Of A Lion, 05 – The Bullet Bites Back, 06 – Be My Maniac, 07 – Rucking Up The Party, 08 – Girl In A Suitcase, 09 – Supernatural, 10 – Like A Bee To The Honey, 11 – Humanimal
CD6 ABRACADAVER
01 – SCG Minus 2: Horricone, 02 – Devilium, 03 – Abracadaver, 04 – Rejected, 05 – Acid Bleeding Eyes, 06 – Raging At Tomorrow, 07 – Beast Of Both Worlds, 08 – I'm Sorry I'm Not Sorry, 09 – Bent Outta Shape, 10 – Evil, 11 – Vulture Of Fire, 12 – Beastwood
CD7 SPOOKY SEXTRAVAGANZA SPECTACULAR
01 – SCG Minus 1: The Ruiz Ranch Massacre, 02 – Demon Supreme, 03 – Re-animate, 04 – Lizzard Of Oz, 05 – Killusion, 06 – Skull And Bones, 07 – Goliath, 08 – Drekavac, 09 – Terror Extra-Terrestical, 10 – Shake The Baby Silent, 11 – If It Ain't Broken (Must Break It), 12 – Anticlimax
2022
March 18th SSE Arena Wembley, London
March 19th First Direct Arena, Leeds
March 20th Motorpoint Arena, Cardiff
March 22nd SSE Hydro, Glasgow
LORDI is
Mr. Lordi (vocals)
Mr. Amen (guitars)
Mr. Hiisi (bass)
Mr. Mana (drums)
Ms. Hella (keyboards)
Links
https://www.lordi.fi/
https://www.facebook.com/LordiOfficial
https://www.instagram.com/lordiofficial
https://www.youtube.com/user/Lordiofficial