News: Echotown Recording Studio Grand Opening March 2022
on
March 9th, 2022
at
20:42

At the beginning of March Radio DJ and TV Presenter, the Legendary "Whispering" Bob Harris was on hand to cut the red ribbon on a brand new Dorset studio facility called "Echotown". In front of a hand-picked audience of music dignitaries, Bob made a passionate speech of how this project had been brought together with the help of the music community. The couple who had the drive and commitment to get this off the ground stood by modestly while the formalities took place and even shed a few emotional tears that their dream had finally become a reality.
Singer/songwriter Nick Capaldi and his wife, Grace, shared a dream to build a high-end studio in their hometown of Dorchester and Echotown Studio is the realisation of that dream. Much of the equipment they have gathered here has a remarkable history including an Otari 24 track tape machine that was last used by Tom Jones with producer Ethan Johns; A Fender Bassman rig that belonged to Mani from the Stone Roses; A Hohner Clavinet D6 played by Stevie Wonder, and a very rare Baldwin Electric Harpsichord that used to have a home at London's renowned Olympic studios. Just a few examples of Echotown Studio proving nostalgia is a thing of the future. Being a wheelchair user, co-director Grace's input assures the studio is inclusive and comfortable for all who hire it. They promise that their studio will make anyone who visits feel relaxed and confident which, in turn, will allow their creative juices to flow.
In the heart of the facilities is the control room featuring a vintage SSL 6000E 32 channel console. To its right are the outboard racks filled with classic compressors, mic pres and effects. There is a great selection of monitors including the ATC 200 PROs, and nearfields Dynaudio M1s, Yamaha NS10s, Ampex cubes, and a mono Auratone.
The Live Room is an amazing space looking as great as it sounds, with an atmosphere that's quite magical with its high-pitched roof. There are lovely, scenic views of greenery from the windows and doors because the Capaldi's feel daylight is very important when spending long days in the studio and an added bonus that brings positivity, changes the vibes and charging artist's energy.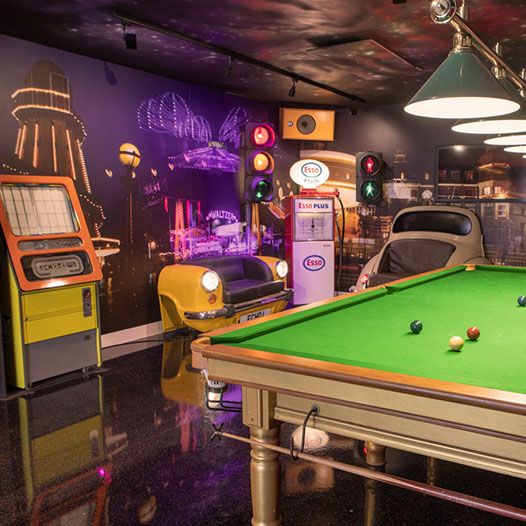 There is a machine room with three tape machines a Studer J37 (as in THAT amazing machine The Beatles used to record on). An Otari MTR 90 MK3 (Tom Jones recorded his number one album 'Surrounded By Time' on this very machine when it was at Mono Valley Studio). For mixdown, we have a two-track Otari MTR 12. It has a sliding glass door which is useful when using the room to record vocals allowing vision between the singer and engineer.
For all-important breaks in-between there is a unique spacious lounge area. There is a snooker table, games machines, seating, dining table, kitchen (complete with microwave and coffee machine), and two toilets. There's also some great memorabilia on display (Including Han Solo encased in Carbonite) for you to enjoy that will take you back to the heady days of the 60s and 70s when music exploded around the world.
Echotown have already been involved with a host of various projects and believes that their studio and its facilities will become the heart of the music community. They have become the very proud sponsors of Bournemouth Lions Wheelchair Rugby Club, Raising Spirit Festival and Soccer Six.
Check out the website for more of the excellent facilities that Echotown have to offer……
Telephone 01305 542028 / info@echotownstudio.com
Address
Echotown Studios
The Willows,
Bridport Road,
Dorchester,
Dorset DT2 9DS
Links
https://echotownstudio.com
https://www.grinningdogrecords.com
https://www.facebook.com/grinningdogrecords