Dorset music creator Bite The Boxer aka Matt Park is carrying on from the writing process set out on his previous EP "A Stream Becomes A River". His next release is a single called 'Forgotten' which is out on the 1st April and it was partly written/produced live on Twitch. It was also written primarily; very shortly after that EP, giving it a sound which is consistent with that release. Matt explains "It was however as the name suggests, forgotten when it was accidentally saved in the wrong folder and then assumed lost until around 4 months later when it was found by chance and finished using a fresh set of ears and some new ideas. Inspiration for the tone of the song comes from Dreampop and downtempo artists such as The XX, Bonobo, Royksopp, Aurora and The National". "What started off as sketches for an Indie/Rock band in early 2020 has transformed into a multi-genre; single-person, DIY production project spanning Drea/Pop, Synthwave, Cyberpunk, Ambient, Chillwave, lo-fi and a noticeable lack of the aforementioned Indie/Rock".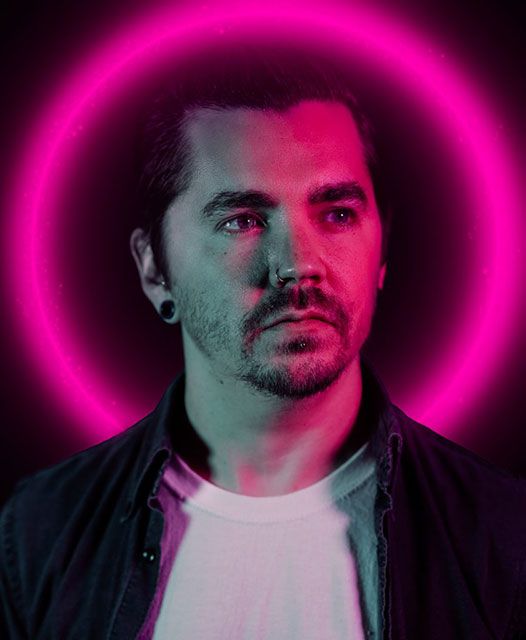 The song continues with the refreshing experimental vein that Matt continues to explore, after his experience in a host of bands he brings a glut of various experiences to the table from a variety of genres. This track features a mystery female vocalist who sings over a mix of sultry synths and rhythms, which in part reminds me of the pace and atmosphere of Foreigner's "Waiting for a Girl Like You". Matt has an inquisitive mind and seems happy throwing away the rule book to further investigate the power of sound, which is taking him on a journey of discovery in the quest of sound exploration. It's great that 'Forgotten' was unearthed and not left to languish on a hard drive somewhere in the cloud, as it just maybe a piece of a very important jigsaw puzzle that this artist is trying to complete.
Links
https://bitetheboxer.com
https://www.facebook.com/bitetheboxer
Words by David Chinery (Chinners).