The Wicked Jackals are an old-school hard rock band who present themselves like they have watched the Spinal Tap movie 1000's of times. Their refreshing sometimes hilarious live performances have gained them a reputation as an entertaining live band who having already opened for host of top acts Chris Holmes (ex-W.A.S.P), Jizzy Pearl, Massive Wagons, Marco Mendoza, New Device, Tequila Mockingbyrd, and Stone Broken. The band until recently had been a four-piece and now has streamed down to a power trio after Marty Venus left the band to pursue other projects.

With a little sarcasm and to avoid nicking a pricing gun from the local supermarket the band has named their new ep "It's a Fiver", to avoid those misheard conversations at the merchandise stall, when the PA is turned up to eleven. The five-track EP is being released on 3rd June with a few tracks that fans may recognise from their live set. Kicking off with "A Bad Excuse" the band show themselves going down a slightly darker path, with some moody atmospheric guitar backed with some prominent drumming.
The skilfully applied vocal rawness goes through a host of "Carry On" style innuendos, telling us "A bad excuse is better than none". "Movin' On" is a serious shot in the arm of rock motivation and as one of the best offering from this collection; the trio have put together a in your face video to accompany the track(Which can be seen below). The track features soaring guitars and a collective pool of infectious rhythms coupled with a more powerful vocal delivery.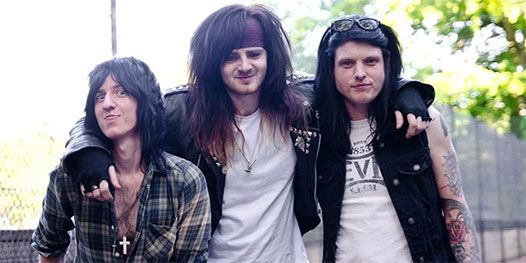 "Over The Top" teasingly starts with some swirling guitar and some deep-set bass lines before picking up the pace with an in yer face slice of no nonsense rock n roll the delivers by honouring some of the influential greats of the past. After the first listen you will find it hard to shake the "one by one we're going, we're going over the top" line out of your head. "Raise a Glass" pays tribute to veterans of warfare, a gruff sounding "Cheers" starts off proceedings, before the trio do what they do best; deliver yet another sing-a-long anthem. The final track "Victory or Death" starts off with a drum fill before the bass and electric guitar light up the track. Another positive track with plenty of uplifting lyrical connotations from some steadfast song-writing.
These guys have certainly not re-invented the wheel, though they have just continued to honour rock n'roll tradition that dates back decades and is still enjoyed by so many music fans today. At just £1 a track (yes I can do the math) "It's a Fiver" gives the purchaser venue for money and five quality rock tracks while putting fuel in this band's tank to give them the continued opportunity to spread the gospel of the music we all love so much.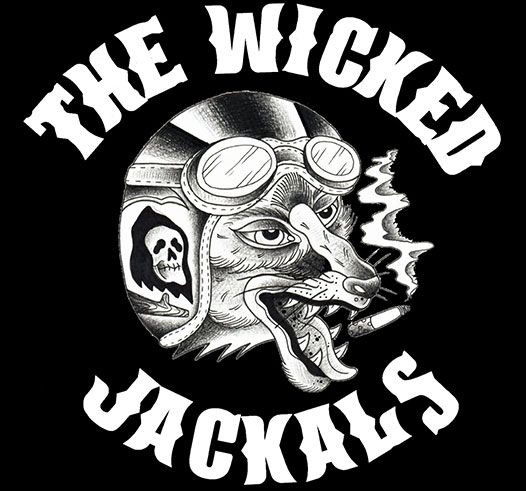 Track Listing
A Bad Excuse
Movin' On
Over The Top
Raise a Glass
Victory or Death
Line Up
Ollie Tindall – Vocals, Guitar
Lex Gifford – Bass, Vocals
James Norkett – Drums
Links
https://thewickedjackals.co.uk
https://www.facebook.com/thewickedjackals
https://www.instagram.com/thewickedjackals
Words By David Chinery (Chinners)