2020 sees the release of a debut album by Bournemouth Rock band Solcura, the four-piece use a whole host of combined Rock influences to bring a modern sound with a hard-hitting edge. The band took themselves ofF to the Active Music Studios (http://www.active-music.co.uk) in Poole to record the album, it was then mixed and mastered at The Recording Studio in London with the help of Paul Visser.
The band formed in 2018 when the band's line-up was completed with the recruitment of singer Harry Young, who brought new life to guitarist Dan Rowe's compositions. These songs started off as various guitar riffs in Dan's head over ten years ago and the tunes have been gradually brought together with regular practice sessions and jams.
The band explain that "the prevalent themes addressed on the album are the human psyche and emotions, response to neurotransmitters like serotonin, the addiction to mood enhancements and stimulants. Others like the feelings of isolation, disconnection with modern society, fear of technological progress (eg. artificial intelligence), abuse of power/money and control are also integral. These are themes the band feel strongly about and resonate in modern society".
The unique cover art of the album was designed by Turkish graphic artist Gelgezek and visually represents the main musical themes. It builds on a dark aesthetic human viewpoint through the use of anatomical drawings, science and old textbook-style imagery. The inner sleeve art continues to further build on the concept and is designed to give the impression that the reader has just discovered an old book sometime in the future, that looks back on 21st-century society with a critical and somewhat tongue in cheek viewpoint. The band's dedication to the project included discovering actual 19th-century health books from local antique bookshops and carefully doctored them to meet the album's concept. This is to give the impression that although we live in an age of supposed enlightenment, perhaps we are not as knowledgeable as we seem to believe and that our current state may seem particularly dated in another 100 years or so.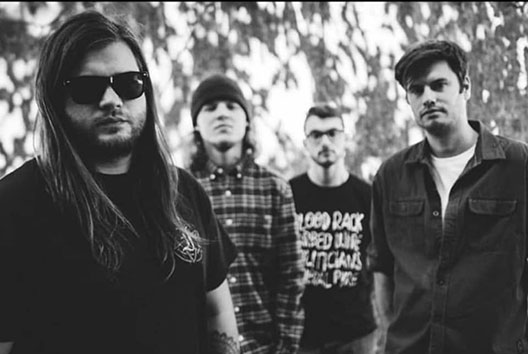 The album kicks off with 'Are You Here With Me' and the band immediately show their heavier side with a slice of Grunge-infused Rock with effect-laden guitars played over imposing rhythms and reverb-enhanced vocals. This continues with "House Of Sin" which opens with a barrage of creative guitar sounds, while recruited singer Harry Young displays the attributes that got him into the band. Track three "A Moment" was one of the standout tunes of the band's set from last year's gig for 'Live & Unheard' at Lighthouse, Poole. It's a slow-burning, atmospheric tune that shows the gentler side to the bands creations; it's powerful, emotive and at times quite moving.
The power returns with "Faceless Nameless"; a tune with moshpit written all over it, all four band members fully stretch their legs with hints of influences from the likes of Nirvana and Alice In Chains. Guitarist Dan Rowe shows us some skilful bursts of six-string greatness from a song that will surely become a live fan favourite. "Bliss" shows a completely different side to the band, the songs start with the sound of a vinyl record 'dead space' crackling before, this was achieved by sampling an actual vinyl in the studio which apparently was a Nirvana Live album. A powerful rolling guitar riff complements the vocal; where Harry declares "I'll shed me skin for You, I'll change myself for you".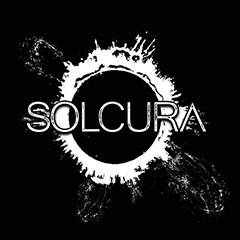 "Wolf" gets a lightly plucked guitar intro before Harry's powerful vocal kicks in. The song has a progressive feel to it; beautifully meandering along before Dan's impressive guitar featuring some clever E-bow work, before being topped off by a great solo three-quarters of the way through. Apparently guitarist Dan never intended to put this solo into "Wolf". The solo was cut late in the day on one of the last days of the recording, it was only added after he was convinced into it. Dan dialled in some random guitar effects and nailed it in a single take so what you hear is exactly how it played out. The song turns out to be possibly one of the best tunes of the collection.
"Honour Amongst Thieves" is another of the band's towering creations; it's an immediate shot in the arm of Rock adrenaline, infectious rhythms, nice harmonies, soaring chorus and plenty of great guitar moments. The title track "Serotonin" sees the band creating a song which has a darker side, in stark contrast with its title Harry's more gruff vocals combine with some moody guitar to bring a mysterious tune with a dark heart. The band's progressive side returns with penultimate tune "Through The Night" which rumbles forward with some notable basslines, before some ambient guitar with yet more E-bow joins in and the drums fills crash in significantly. The final track, aptly titled "Epilogue" features some acoustic guitar and some fine string work; while Harry gently serenades us towards the end of this ten-track adventure.
It's hard to believe that this is only the band's debut album, it has so many creative twists and turns that it needs to be listened to multiple times to really appreciate it. The band are first and foremost a live band and this album gives the band a tangible collection of tunes from which to build on their reputation.

Track Listing:
Are You Here With Me
House of Sin
A Moment
Faceless Nameless
Bliss
Wolf
Honour Amongst Thieves
Serotonin
Through the Night
Epilogue
Band Members:
Harry Young – Vocals
Dan Rowe – Guitar
Sam Taylor – Bass
Jacob Gower – Drums
Video
Links
https://www.facebook.com/Solcura.UK
https://solcuramusic.bandcamp.com
https://www.instagram.com/solcuraband
Words by David Chinery (Chinners).