Out of Southampton comes a relative newcomer in the shape Teenage Waitress (aka Daniel Ash, formerly of The Lost Boys fame), with his latest single "You Aint Got It Bad" from forthcoming album Mucho Gusto. Straying somewhat into calmer waters from the Pulp-inspired 'I Don't Like This Party' this latest offering has a Summery vibe throughout. From the outset, I'm drawn to the OMD-inspired synth intro before going totally Electro on us. The muffled vocal has hints of Fred Macpherson (Spector) but the similarities end there. That 80's synth/keys vibe continues throughout while the chorus is simple enough. It breezes along as if written on a Summer's afternoon, with butterflies circling the garden and not a care in the world. With the chorus becoming a tad repetitive the song's ending rescues it somewhat, going in a direction I wasn't expecting.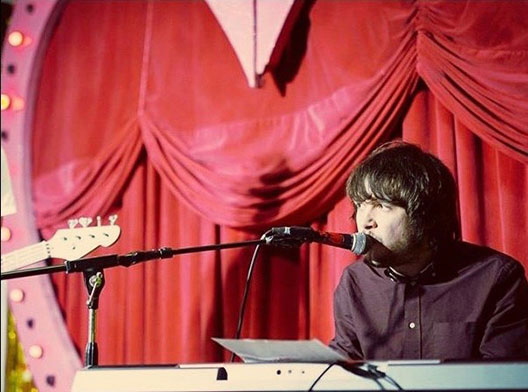 Personally I would have released this single first and 'I Don't Like This Party' now as it has a more upbeat vibe, but with the album not yet upon us it is up to you the buying public to decide. Either way, this is another confident release by an artist with differing styles within his armoury and not afraid to push the boundaries and develop his sound. Sadly Covid-19 has put paid to any live activity, where I feel these songs would be appreciated most. So for now, just enjoy these songs and follow this bright, young developing artist.
Link
http://www.facebook.com/teenagewaitress
Review by Ross A. Ferrone.