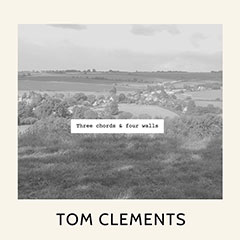 Musician/Singer-Songwriter Tom Clements from the rural town of Shaftesbury in Dorset has just released a new four-track EP "Three Chords & Four Walls". The EP was recorded in his homemade studio, while in enforced lockdown caused by the COVID 19 pandemic. The busy usually gigging professional musician performs at hundreds of events each year as a solo artist and with his band "Tom & The Clementynes". With a young family, lockdown has been particularly challenging for Tom and he has spent his time wisely making this his first release since 2015. Previously Tom has performed on a host of stages; performing with artists including Toploader, Larkin Poe, Blair Dunlop and Mark Chadwick of the Levellers.
The four-track EP is primarily about the challenges life throws at you and Tom claims the album is a little more sombre than his last album "Roots, Morals & Other Life Choices" and says "it brings together a delightful balance of nostalgic lyrics, combined with a much more mature sound". He explains "I aimed to write 3 chord-style songs, with more room to help get better vocal lead lines. I also didn't want to overcook it in production. I liked the way Jinder (Phil Dewhurst) recorded the "Kingsize Blackfoot" album; so I was keen to see if I could produce something even more raw and acoustic sounding, compared to my previous releases". The production on the recording was guided unconventionally via whatsapp by friends Simon Hester and David Lucas.

The EP opens with "Wish We Were Lovers"; where Tom serenades about married life with delicate intricacy using a combination of guitar effects, coupled with foot-tapping rhythms. "Give It Time" bounces its way into your ears with a reminiscing number that shows Tom stretching his fingers across the fretboard, with some wonderful Mark Knopfler (Dire Straits) influenced playing that has a subtle Country feel to it. Next up is a song that is inspired by Dorset event "Comms Unplugged" – a festival with a difference: an event that gives you the time, space and opportunity to step back from everyday life and focus on your learning, development and wellbeing. The song 'One Night in September' is a real stripped back acoustic affair, with an excellent vocal delivery and some nice harmonization.
The final tune of this collection "Save The World" sees Tom digging deep once again into his personal life, with an uplifting ditty that shows off his many musical creating skills.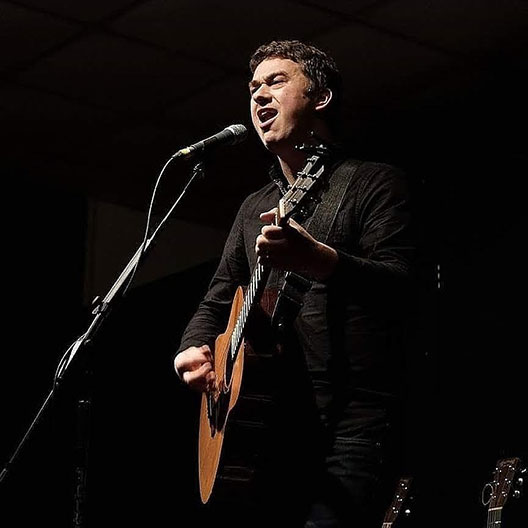 In a way, it's been good that we have had this time to reflect and create things within the refines of our own homes. If lockdown would not have happened at all, I think Tom would have created a very different set of recordings. This Ep has challenged him to come up with something quite eclectic and I think what he's achieved is an insight into how musical minds can be changed by different situations. It's a piece of work that can be looked back on in the future and pinpoint an exact moment of time in history.
Track Listings
Wish We Were Lovers
Give it Time
One Night in September
Save The World
Links
https://www.facebook.com/tomclementsmusic
http://www.tomclements.co.uk
https://www.facebook.com/tomandtheclementynes
https://tomclements1.bandcamp.com/
Words by David Chinery (Chinners).