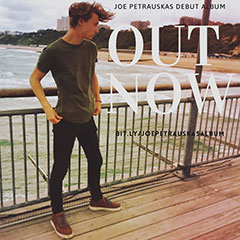 Teenage singer/songwriter Joe Petrauskas has recently released his debut eleven-track album "Expedition of Love", which he hopes will send a message of positivity to all in this time of uneven paths ahead. He was originally born in the coastal town of Poole in Dorset and starting playing music during his primary school years, when he learned to play the drums; he then started to play the guitar a few years later. Joe played in Church on Sundays; school shows and talent shows, completely immersing himself in music. At the age of 14 Joe started playing at open mic nights around the Dorset area, where he gained confidence in front of a crowd. This leads him to play as the opening act at an acoustic rock night at the Madding Crowd in Bournemouth and other gigs started to follow.

At just 16 Petrauskas started work on his debut album, with influences from guitar virtuoso John Mayer and artists like Australian singer/ songwriter Keith Urban. Joe says that "he believes that music is far more than entertainment; with the chance to speak to people's hearts, which is his intention with the release. The theme of love clearly runs strongly through the LP, with my personal relationships taking the lead for my inspiration. The album is about my journey in life with Rachael, my girlfriend. Some songs celebrate our relationship and are in essence, love letters from me to her".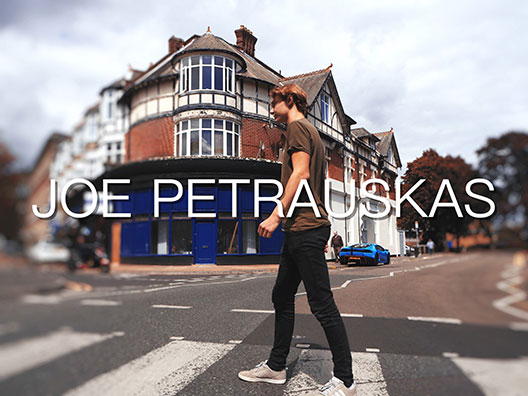 The album shows even at this tender age Joe is already an accomplished musician with plenty of original styles, which have been created from the ground up in the traditional ways. The songwriting is passionate and deep-rooted with plenty of really tender moments, showing maturity way ahead of his years. You cannot fail to notice the excellent guitar work which is varied and original, with lots of wonderfully creative moments to savour. This; coupled with a purely vocal performance which digs deep into Joe's soul, pouring his heart out to the one he loves. The exuberance and also innocence of youth is displayed here and it's an album that possibly he could not have made at any other time of his life. It delivers so much promise and I'm sure he's an act that will blossom further and it will be interesting to see how his music develops in the future.
TrackListing
Don't Give Up Now
Hold My Hand
Will You?
By Your Side
Marry Me
Beating Love
Look into My Eyes
Run Away
All Your Love
Wait For Never
Let's Stay Out Tonight
Links
https://www.joepetrauskas.co.uk
https://www.facebook.com/joepetrauskasofficial
Words by David Chinery (Chinners).