A brand new collective bring together a Gospel Music Project.
The Furture Dance is a brand new gospel music project uniting established and accomplished musicians from the black and white church in the UK. The band are inspired by the likes of Prince, George Benson and Jamiroquai, as well as prophetic voices like Jason Upton and Martin Smith.
Their first song "The Invitation" was recorded from various home set-ups around the country from London to Luton and from Bristol to Southampton. It directly illustrates the band's vision to make upbeat, uplifting music that literally invites people to divine dance. It was written and produced by local Dorset singer/songwriter Dave Griffiths, who also plays guitar on the track.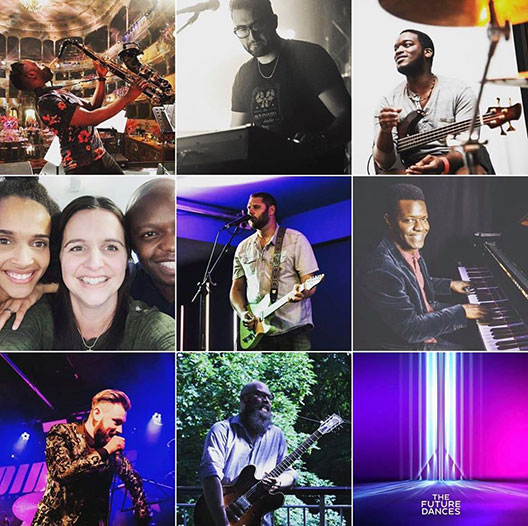 The recording features members of Chaos Collaboration, The Bright Expression, The Roots of Jazz and the Crystal Gospel Choir. The project has more music in the pipeline and hopes to make a live debut when it's safe to do so.
The tune was created by a group of talented musicians who; despite all being incarcerated in their homes during the COVID 19 pandemic lockdown, reached out via social media. The result is a truly wondrous piece of music, which features a host of inspirational styles and just shows what can be created when like-minded people get together.
Musicians
Andre "Saxman" Brown – Saxophone
Louise Dengate- Backing Vocals
David Evans- Syth Programming
Paul Evans- Drums
J Fasholde Luke- Electric Piano
David Griffiths – Guitar & Programming
Tom Hayes – Vocals
Liam Joseph – Bass
Nathaniel Morrison – Backing Vocals
Benjamin Reid – Guitar
Josie Soden – Backing Vocals
Written & Produced by Dave Griffiths
Mixed by David Evans
Links
https://www.facebook.com/thefuturedances
http://www.instagram.com/thefuturedances
Words by David Chinery (Chinners).