News: Dirty Laces Release New Single "These Days"
on
November 20th, 2020
at
19:42
out now on Golden Robot Records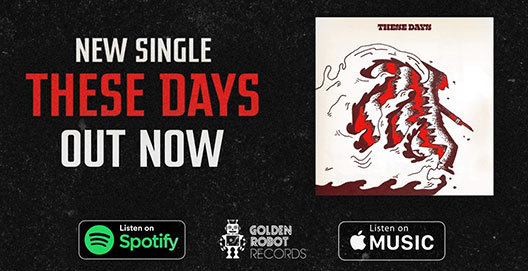 Manchester based DIRTY LACES are a down and out rock 'n' roll outfit who hit you with crunching and hypnotic guitars, huge drum fills and a sound that echoes the likes of The Cult and Led Zeppelin meshed with a Libertines-esque vibe. Their new single These Days is out now via Golden Robot Records.
"These Days is a song about the times we now live in, along with the history of class struggle and the rise and fall of empires and how that's relevant to what we're experiencing now. The song was written just after a long stint in isolation and was fuelled by the emotion that comes with long periods without social interaction and the things you take for granted. Most of the media we were consuming at the time was very negative and bleak and painted a picture of the mess that the UK was in.  But there has always been struggle and resistance towards power in history. It's obviously not a new thing"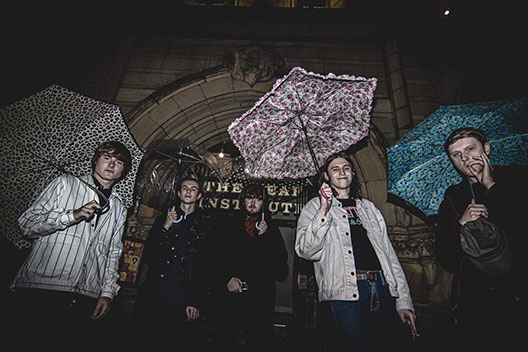 DIRTY LACES have been making an impact on the Manchester music scene for a few years. Delivering a high octane, punk-tinged sound, blended with some of the legendary UK Classic Rock influences, DIRTY LACES hit you with heavy riffs and addictive melodies, that produces powerful Mancunian rock'n'roll with a dirty garage edge. Striding between the Cotton Mills of North Manchester, Dirty Laces bring hypnotic rhythms, piercing riffs and a natural grasp for melody. They are comfortable in their own skin and unafraid to take risks. Bolstered by the music they were raised on, Dirty Laces encapsulate the true spirit of rock & roll with their uncompromising song-crafting and passion that oozes in their live performances.
The band have gone from strength to strength selling out multiple shows in their hometown and building a fan-base the old school way, relentlessly shaking venues in the UK with their explosive set. Invited to support their hero Peter Doherty on more than one occasion, along with sitting comfortably on multiple major festival lineups, the future is definitely bright for Dirty Laces.
Following up on their last single Back on the Line. Dirty Laces returned to the legendary Parr Street Studios to record their latest single You. Since its release, the psychedelic rock anthem has been praised by BBC Radio 6's Chris Hawkins, described as a blend of Led Zeppelin and The Verve with a fresh contemporary edge.

Link
https://www.facebook.com/dirtylacesband