Brighton based musician Benji Taylor may be a name familiar to the local Bournemouth scene, as he was part of a very much respected quartet named The Bedroom Text (later called Vermore). It appeared everyone in the band wanted to do their own thing and Benji was set on making music a career. For this reason after three years together he thought it was best to end the band and allow everyone to focus on their own passions. Also; after some personal struggles, he decided on a new start and moved just along the South Coast to Brighton.
Benji met up with bassist Robbie Thompson who coincidentally had moved to Brighton around the same time and then recruited drummer Will Fox after placing a few local ads. The trio's first get together was at South Lane Studios to jam prior to a Live Session that they had been asked to play in October. Benji explains "we all clicked in terms of chemistry and the feel for the music. It was quite the perfect jam. One of those moments where you play and just think fuck me, this sounds good!" The work then begun on the trio's first EP, which is a mix of songs written throughout the years and has amalgamated into an emotional display in the form of musical social commentary featuring tales of break ups and unmemorable nights out. The Ep started out life with a massive 52 songs to sort through and after two weeks of strict quality control, the band entered Will's home studio in Burgess Hill to record six songs that would became the "Be Fine" EP.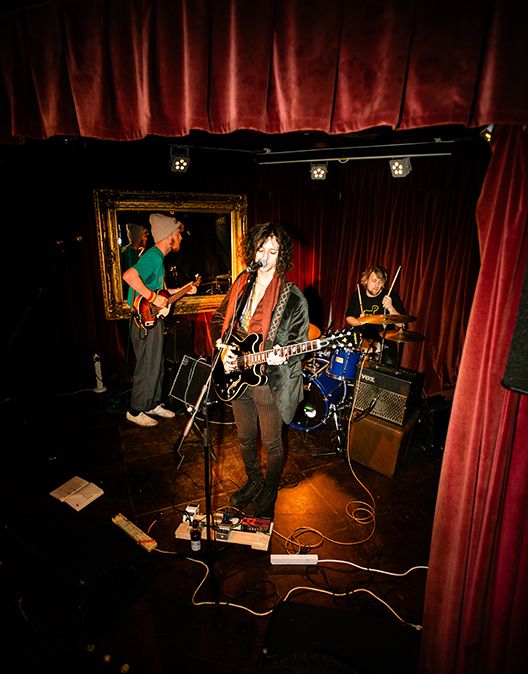 The first track is a tune called "Sober", which is a powerful piece of personal analysis of the difficulties with alcoholism. It's a blatantly self-diagnostic song with powerful lyrics "let's just say I'm back on track again, but I'll hide my biggest flaws from all my friends. I almost lie to myself that I am back on track and sober". You can hear the pure frustration in Benji's hard-hitting vocals, along with the menacing guitar riffs and rhythms.
Track 2 "Under The Covers" is much more upbeat than the first with a simple but effective rolling guitar riff, coupled with upbeat rhythms. It's was written about an ex-girlfriend that he lost prior to moving and the reasons for the break-up have already been described in "Sober". Once again some rather brave and honest lyrics almost acting as a form of self-therapy, by getting everything out in the open.
"11:30" is a track that has been included in this collection as various people who have seen Benji's live performances have said it to be one of their favourite tracks. You can certainly see why it has some really memorable and creative guitar work, the vocals remind me of Placebo's Brian Molko. The lyrics once again describe some of the recreational pitfalls of youth in a truthful open way. Track four 'Beer Bottles' is one of the standout tracks of the collection, featuring a lovely lush-sounding guitar showing some fine creativity. The Song was actually written when Benji was just 15 and tells the tale of a crush he had at school and the heartbreak it caused.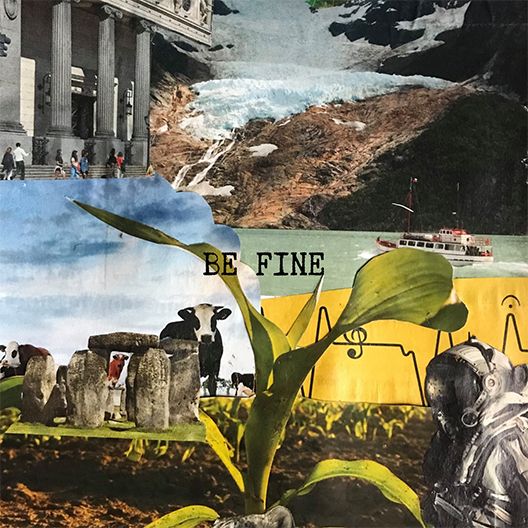 'Crane Drive' is about one of those messy parties you had in your youth, the ones that everyone talked about at school or college. There is always one friend whose parents are brave enough to go out for the evening and let teenager's rampage around their home, getting off with each other and getting drunk or high. (There's always someone who is violently sick too)! In this particular tale Benji takes up the full story – "it's about being at a party and being the only guy with alcohol and weed. Everyone asking for your booze and smoke to the point it gets frustrating".
The final song "Distractions" is a sort of sequel to under the covers, featuring the same ex-girlfriend and the distractions of that difficult break-up. Benji is able to portray his emotions in music form and there is a real sense of regret running through the song. From the menacing drums and sultry basslines; to the angry punky guitars, the song delivers musically throughout with Benji's heartfelt and painfully honest vocals hitting the spot.
The six tracks are all linked in some way and feels as if it's a relief to get all these past troubles off his chest. Benji though has continued to impress with his abilities as a solo artist as he did in his band 'The Bedroom Text'. Hopefully with all the angst behind him we can look forward to some more mature lyrical content in the future.
Track-Listing
Sober
Under The Covers
11:30
Beer Bottles
Crane Drive
Distractions
Links
https://www.facebook.com/Benjidoesmusic
https://www.instagram.com/benjidoesmusic
Words by David Chinery (Chinners)