News: Stonetrip Release New Single "Runaway"
on
May 8th, 2021
at
08:06

STONETRIP produce a groove-laden modern rock sound mixed with classic rock sensibilities. The band have an arena-ready sound and are set to reinvigorate the local rock scene. "Runaway" the single describes the most compelling feeling of entrapment when you are not able to escape. Nowhere to go with your head constantly spinning within a relationship of emotional torment. The heart-wrenching fight of the never-ending argument with your partner: fighting yourself, returning to the words "don't runaway" and realizing "time is creeping", "we're not speaking" and so you "shut the shades down", finally moving on.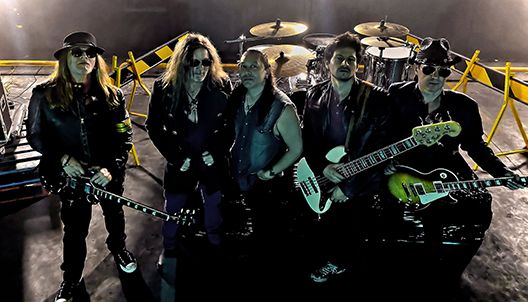 Following an overwhelming response to their debut live appearance in 2019, Melbourne hard rockers Stonetrip have established a dedicated local fanbase and a reputation for their high-octane, energetic live performances. Despite the difficult year that was 2020, these guys didn't let this affect their quest to unleash their unique brand of rock'n'roll to the world.
Using the downtime to hit the studio, the band worked with Australian producer and engineer Ricki Rae of Lighthill Sound Recording Studio to produce their first run of tracks for their forthcoming debut EP and album, and the powerful yet polished results speak for themselves. Now with the release of "Runaway", the band is raising the stakes, ready to show rock lovers around the world what they're made of.
Stonetrip Line-Up
Mark Ritchie – Vocals
Mick Malusa – Guitar
Bruce Mountjoy – Guitar
Con Batz – Drums
Sebastian Barahona – Bass
Links
https://www.facebook.com/stonetripp
https://www.instagram.com/stonetrip.band/