Exeter four-piece "Quorum" is set to release their 2nd EP "The Death Of Intellectual Success", which follows a string of singles and their debut EP "Art is Dead". The band recorded the new EP at Momentum Studios in Plymouth, with the help of experienced producer Josiah Manning who has worked with many established artists including the Kris Barras Band and Wille & the Bandits. The EP was written during the first lockdown period of 2020 and is based on personal exploration of relationships, along with an increase in time spent on social media. The band observed that the first lockdown changed the way society lived and functioned in every imaginable aspect. As a band this gave Quorum time to reflect, explore, and to try to understand those changes; "The Death Of Intellectual Success" is the band's expression of that whole experience.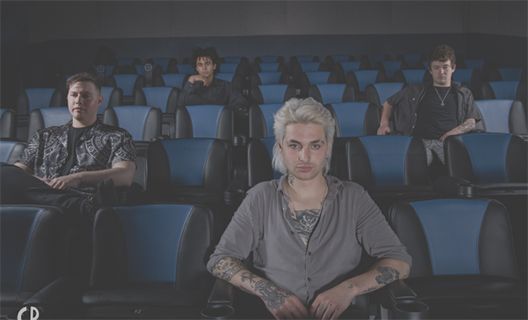 The EP features seven tracks that display the culmination of the band's combined considerable musical skills and a firm chemistry in their creative processes. It opens with a short electronic introduction with a chorus of up uplifting synths, before heading on with "Could We Be Different". The track has a bright modern sound, somewhere in the same ballpark as "Pale Waves" and "The 1975"; with melodic guitars, coupled with a strong passionate vocal delivery. The title track features more of the same upbeat Indie/Pop with some thoughtful lyrics that ponder how opportunities affect the outcome of our futures. "Still Can't See" features some Stirling rhythmic goodness that lays a bed for some infectious guitar work, with a track that drills into your brain after the first listen. The catchy chorus lends itself to being a track capable of grabbing an audience, particularly on mainstream radio stations.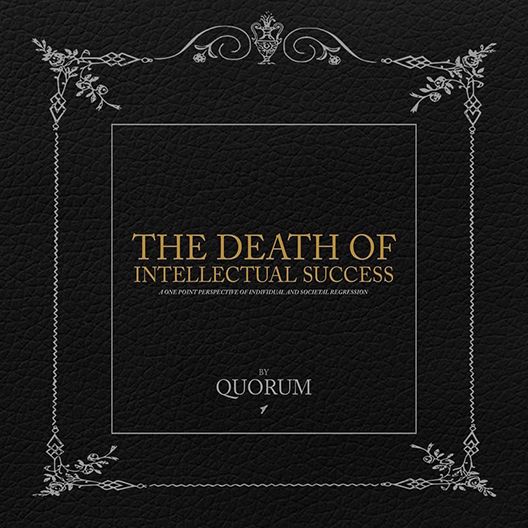 The next track "Somnolent" is an instrumental intermission; sounding something like it's from part of a movie score, with its sweeping atmospheric wave of electronic sound. Noah's solo bassline introduces "You Said" before the rest of the instrumentation joins with yet more dance-inducing music that delivers in all areas, including some furiously effervescent vocals from Jordan. The final track "Sea Breeze" is another high-spirited slice of guitar pop that shows the band's vivacious approach to making music. The lockdown period has clearly been kind to these guys, who have been gifted the time to generate music that has eclipsed anything else they have produced in the past. With the momentum of these new songs; along with a positive air of optimism about their future, "Quorum" have taken a huge stride in their quest for success.
Track Listing
Prologue
Could We Be Different
Death Of Intellectual Success
Still Can't See
Somnolent
You Said
Sea Breeze
Band Members
Jordan Hookway – Vocals/Guitar
Jake Hodgson – Lead Guitar
Noah Groves – Bass/Backing Vocals
Mack Hodgson – Drums
Links
https://www.quorumofficial.co.uk
https://www.facebook.com/QuorumOfficial
Words by David Chinery (Chinners).
Picture by Chloe Pollard Photography