Vancouver Based band The Ormidales have released a four-song EP "Any Other Year". The band explain that the tracks "burst with the joy of hopeful spring days, the anticipation of summer fun and fond recollections of gentle autumn afternoons, with a nod to the past and an eye on the now, fresh tracks with elements of Motown, California and Brit-Pop the songs observe the peculiar happenings of the early 21st Century".
In 2020 and 2021 many people were isolated due to the pandemic, but the circumstances they found themselves in sometimes helped connect them as well. The EP was created by The Ormidales primarily in Vancouver Canada with help from a few friends working remotely around the world with musical help coming from Winnipeg, Canada, Winterborne Whitechurch, Blandford, Dorset, England, and Los Angeles, California. The singles have made their way around the world through the good graces of independent FM and internet radio broadcasters worldwide.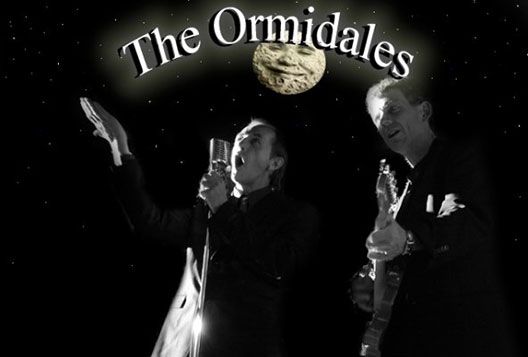 Pretty Numb
Technology connected us, uninvited at times, to the strange year of 2020 while it painted its events into our consciousness. Our lives were lived as close to the previous "normal' as we could manage. New icons emerged and some of the older ones passed on.

Strangers After All
2020 isolated a lot of people and connected them as well. Technology provided us a view on the "now" and a gateway to the past.

New Rome
2020 saw the changing of the guard in America. As distant voices announced the advance on ancient Rome, New Rome also heard the drumbeats in its streets and fields. Emerging empires and their ways of life inherently rise up out of the ashes.

Crawlin' On My Hands and Knees
The promise of better days lingers elusively and we recall our first loves. Perhaps it was the rapture and emotion we felt for another person, the passion for Rock & Roll or fast cars, or the excitement we felt taking in our first live sports or musical event. The stadiums, clubs, arenas, and theatres may fill again with crowds bursting forth with the message "we made it, we're here, let's have some fun!"

Purchase The EP here.
The Ormidales are
Bill Oliver – Vocals & Keyboards
Mark Branscombe – Guitar, Bass & Vocals
(With a Little Help from the Worldwide Family)
Links
https://www.facebook.com/theormidales
https://theormidales4.bandcamp.com
Preview put together by David Chinery (Chinners).