Hailing from Madrid, HCX/Punx Grippers unleash the album Black Tears; but there's nothing black about it! Opener "Never Surrender" is a clarion call if ever I've heard one – clicky guitar chords align with fierce snare hitting, before an echo-fed vocal kicks in with real bile and authority. Never Surrender? From what I'm not quite sure but that vocal is clear and direct from the outset. However, the cymbal-heavy percussion holds the main driving beat throughout. Anthemic bellowing of the chorus leaves no-one in doubt about the sentiment.
"The Flame" takes the ferocity up a notch – and some! Intricate hitting, noodly guitars, and a fierce pace driving the beat. The "woah, woah's" suggest this might be an all-inclusive live singalong song, it's just a tad short.
Title track 'Black Tears' begins with more "woah's" amid a clicky drumbeat and solid bassline. The stellar, clear vocal then takes centre stage. It's all a bit "soccer chanting" inspired but it's a racey little number. More noodling in the bridge before the "woah's" take main billing. I'm guessing it's a song of lost love or longing, but once again it's a song that would liven up a live show.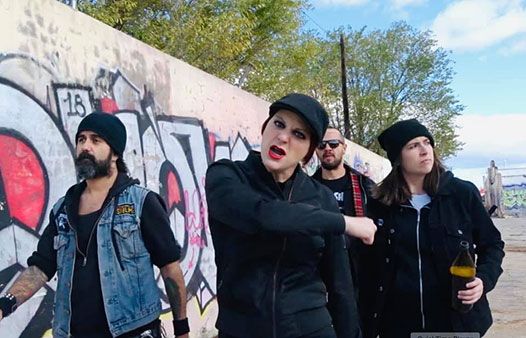 "The Void" explodes into life with a ferocity that is more Thrash than Punk – it's angry, angsty even. Intricate basslines jockey for attention over yet more noodly chords and dual vocals, but at less than a minute it dissolves before you barely catch a breath.
"Carry On" is radio-friendly in its vibe. Clear audible vocals over chiming guitars and a flabby bass with a much more structured drumbeat. The dual vocals once more come through on this song with its message of encouragement and positivity.
"The Squad" returns the pace again amid the fierce hitting and heavy basslines. A song of togetherness I'm guessing. The bass-heavy bridge is simply great before that brazenly confident vocal returns to its conclusion.
"Broken Boots" concludes this collection with a somewhat happy, tongue-in-cheek vocal and lyrical slant. Another brief noodly bridge is not lost amid the Riot/Grrrl delivery as it just joyfully trundles along to its conclusion.
Grippers are completely new to me, yet exude all the qualities needed for a modern-day Hardcore/Punk, Street/Punk band. They have the songs, the musicianship, the look and the attitude. Maybe song length could be an area for improvement, but as an entry point this is not a bad place to start.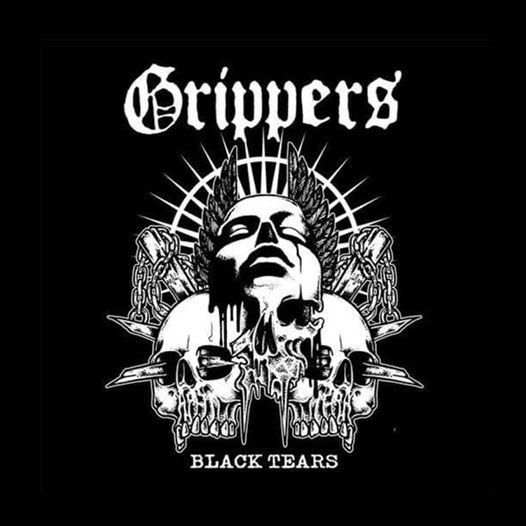 Band members
Rachel – Vocals/Bass
Markitos – Guitar
Ale – Guitar
Felix – Drums
Track Listing
Never Surrender
The Flame
Black Tears
The Void
Carry On
Squad
Broken Boots
Video



Links
http://www.grippers.info
https://www.facebook.com/grippers.oficial
Review by Ross A. Ferrone.