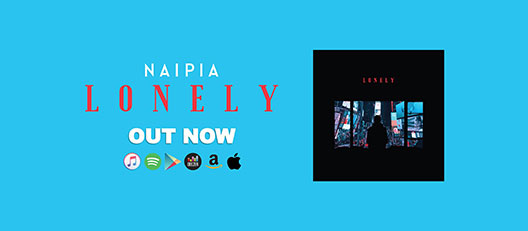 Emerging from a bustling music scene in Brighton Indie trio 'Naipia' have been making a few waves of their own in their seaside town. After a string of well-received singles, they amongst the chaos of Covid-19 and lockdown release a new single "Lonely" with a positive "turn that frown upside down" vibe. The song quite by chance is released at a time where mental health issues are at the forefront of everyone's minds and the band deliver a message saying "it's ok not to be ok". It addresses the idea of embracing being alone and isolated, which given the current climate could make the tune quite a poignant anthem. The song was written by the band's frontman on Valentine's Day 2019; when he was feeling particularly alone being in need of comfort on a day that makes many feel lost, and uncertain of themselves. The song embraces self-love and for anyone seeking comfort on days where some folks really struggle. The band feel 'Lonely' is that anthem to pull you through to the other side.
The trio has created a fresh-sounding tune with Pop melodies that come from the same area as popular pop bands like The Hoosiers and Scouting for Girls. Vocalist George impresses with some impeccably clean vocals, coupled with infectious six-string work; while his cousin Harry works seamlessly with his partner in rhythm Matt to create soulful danceable grooves, giving the song its solid backbone. The last 6 months have been a whirlwind for Naipia, from playing in the BBC Introducing Live Lounge to being signed by international label Golden Robot records in March. Naipia is positively bursting to get out of their current incarceration, to continue the momentum they have started with live gigs which could easily take the band on a beautiful journey of success.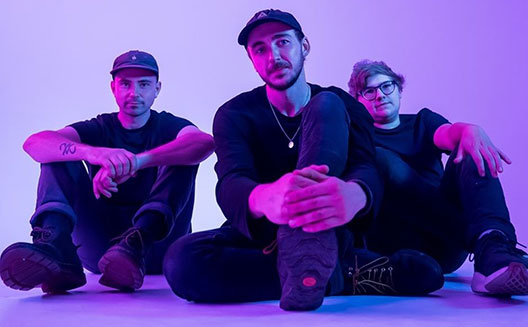 Band
George Dewhurst – Guitar/Vocals
Harry Dewhurst – Bass/Vocals
Matt Leppenwell – Drums/Vocals
Links
http://naipia.co.uk
https://www.facebook.com/wearenaipia
Words by David Chinery (Chinners).