Stanford Road is a UK based Americana and Roots band formed by husband & wife duo Rachael Muller and Terry 'Blackjaz' Muller, who named the band after the place where they first met on a street in Lymington in Hampshire. The duo has just released a new single entitled 'Feathers and Stone' which is a ballad that is hoped will raise much-needed funds for the 'Help Musicians UK' campaign. 'Help Musicians UK' has provided help since 1921 to support and give opportunities to empower musicians of all genres at all stages of their lives, including times of crisis. At the moment with all live music put on hold due to the COVID 19 pandemic, charities like this have become a lifeline for many musicians.
The single features the duo's beautiful on going chemistry, which is continuously present in all that they do. Rachel's vocal entrancingly meanders along in combination with the ever-present sweet banjo chuckle and atmospheric sound of the electric guitar. Its enchanting lyrical content will easily make any loving couple warm and fuzzy inside, with an alluring analogy of 'Feathers & Stone'. Their delicate harmonies and collaborative musical talent is inspiring, making for one great tune that will hopefully see than a band on a creative roll and bring us more of the same in the near future.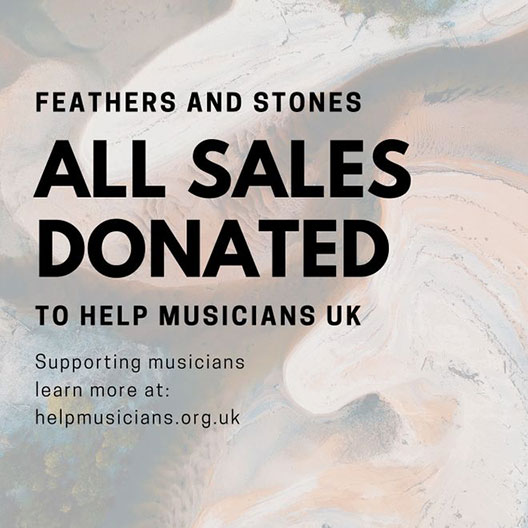 Donate directly to Help Musicians UK here.
Links
http://www.stanfordroad.com
https://www.facebook.com/stanfordroad
Words by David Chinery (Chinners).