Surrey-based singer/songwriter Billy Liberator (aka Paul Huggett) has recently released his new single "Future Days Now", a song written in January 2021 in response to the storming of the Capitol Building in Washington by a mob of over 2,000 disgruntled supporters of then U.S. President Donald Trump. Rather than take the negative elements of the situation Billy grasps the positives with a hope for a better, less divisive future both here at home in the UK and in the US. The song features Jakeyboy Miller (The Orbiteers) on guitars and Steve "Smiley" Barnard (The Alarm/ Archive/ Joe Strummer and the Mescaleros) on drums. It was recorded at Smiley's Sunshine Corner Studios in Fleet, Hampshire in Summer 2021.

The track is awash with uplifting hooks and melodies, along with a totally infectious chorus that grabs you right from your first listen. With its driving rhythms and notably creative guitar work it's bound to become a live favourite with its anthemic nature. Billy explains "I admire songwriters who can tell a story and are able to use language and metaphor to illuminate a real experience." Here Billy has done his peers and influencers proud with a track that takes on a subject from a certain point in time and delivers his own lyrical response in a positively engaging way.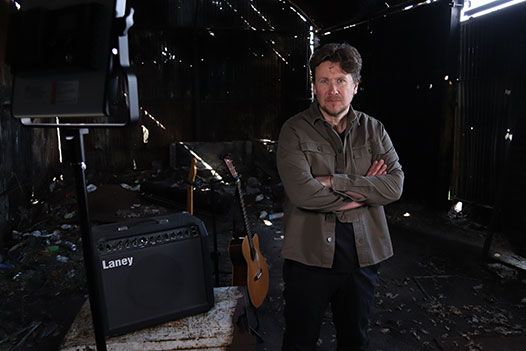 Links
http://www.billyliberator.com
https://www.facebook.com/billyliberator
Words by David Chinery (Chinners).